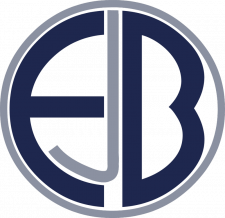 E J BLANCK COMPANY



E J BLANCK COMPANY

PHONE: 770-317-6611
---


SPECIALISTS IN:

- Turn Key Installation of Barrier Cables on Parking Structures

- Post Tension Cable Repairs

COMPANY OVERVIEW
E J Blanck Company specializes in the supply, installation and repair of barrier cable systems and repair of post-tensioning cables. With over 35 years of combined experience we offer expertise, knowledge and performance. Our respected staff of PTI certified professionals will coordinate the required work with precasters and other contractors as needed. E J Blanck Company also provides detailed shop drawings of the barrier cables to be installed.

Our service area is primarily in the Southeast, but we do travel to all states.

Our certificate of insurance meets or exceeds most required coverage's. Payment and Performance bonds are provided upon request.

We are respected in our area of expertise and have established great relationships with our clients as well as architects and engineers. Please contact us for a list of references.